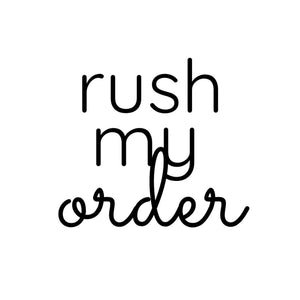 Pressed for time with your order?

We do something a little different than most other shops- we offer a rush order option.

This will not delay any of the other orders scheduled for that day - since all "rushed" orders will be added on extra for the day.
Please contact us before placing your rush order to make sure that your item will be finished on time.